PHFR recently requested funding from the district for new SCBA equipment, citing a $35,000 cost.
The Latest
A Vancouver-based environment charity is readying itself to go back to court if the federal government reapproves the Trans Mountain pipeline expansion.
Dellen Millard gets third consecutive life sentence for father's death.
Impress TV
Home Hardware: How to fight the spread of flu and cold germs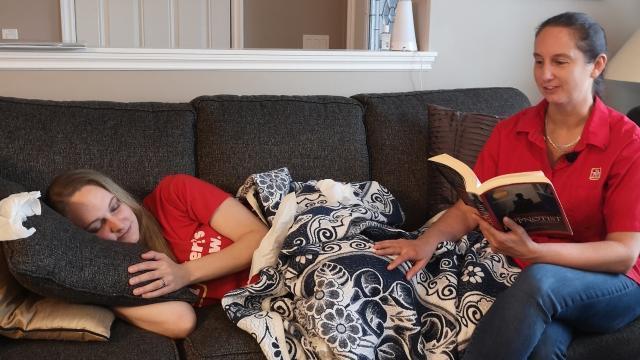 sponsoredMore videos
Vancouver sniper Boeser has 6 goals in last 5 games
"We showed some real grit digging down deep for the two points."
Was there any pop culture this year? Of course there was.
Barkley says the friendship gave him 'great memories and great joy'
This year over 500 gift filled Shoeboxes were delivered in Campbell River and the North Island.
Please don't be mad, but I bought you a moose
"Spider-Verse" has been very well-received among critics, and audiences in exit surveys gave it a rare A+ CinemaScore.
Opinion
Opposition leader sees unpredictable year ahead in 2019
Jokerville was the RCAF airmen's living quarters, but the station had more history than expected.
The North Island Gazette is celebrating National Newspaper, Oct. 1-7. National Newspaper Week is a recognition of the service of newspapers across North America. With that in mind, our company is interested in knowing how North Island locals receive their news.
Kim XO, lets you in on her style secrets each Fashion Friday on the Black Press Media Network
Picture-perfect treats to savour and share