Despite having no personal connection to the souls that rest at Harling Point, members of Victoria's Chinese diaspora community took to the rocky Oak Bay outcropping Wednesday (April 5) – laying flowers and offerings for the annual celebration of Qingming.
The Chinese Cemetery at Harling Point is the final resting place for hundreds of people who came to Canada from China in the late 19th and early 20th centuries to work on the construction of the Canadian Pacific Railway and in various other industries.
It was established in 1903 and remained in use until the 1960s.
"They paved the way for us in Canada," said Kevin Hung, who attended the ceremony. "A big part of Chinese culture is recognizing what people before you have done."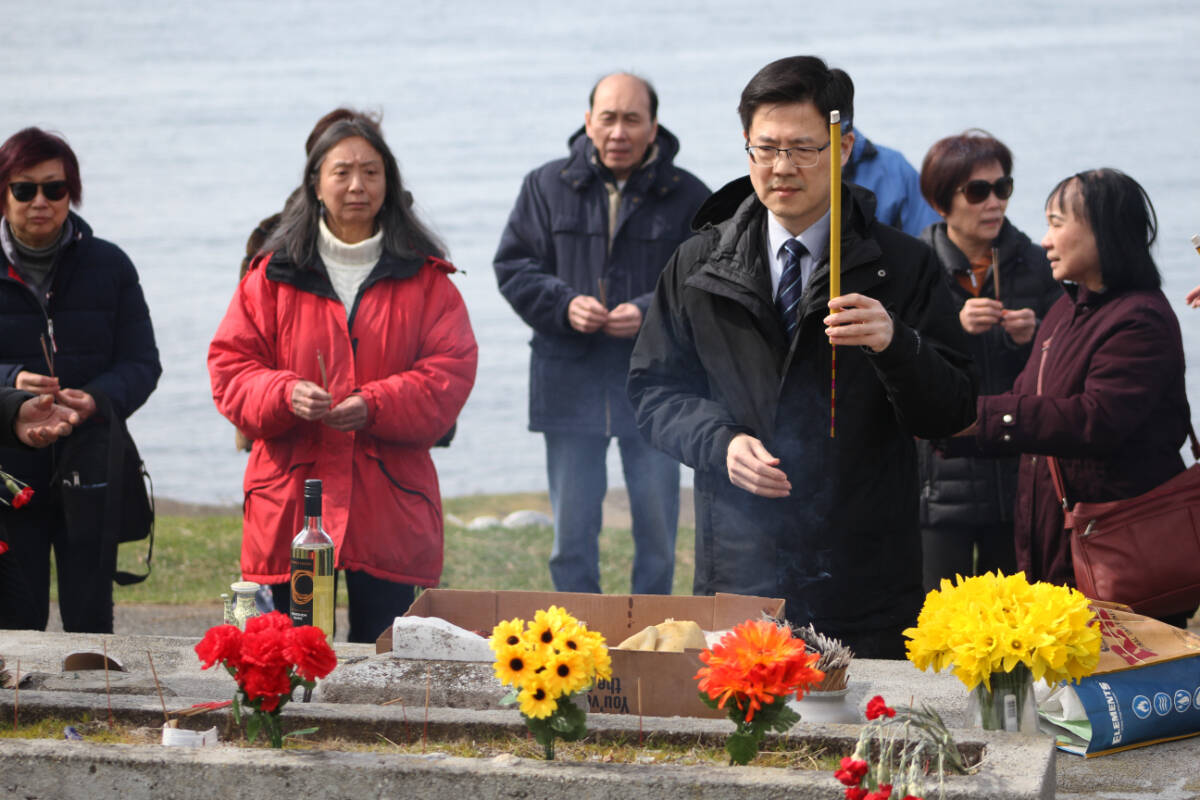 The site, however, was neglected for many years, with headstones and grave markers falling into disrepair and the grounds becoming overgrown.
In the 1990s, the Chinese Benevolent Association of Victoria and other community organizations began an effort to restore and preserve the cemetery. Volunteers worked to clear the overgrown vegetation, repair headstones and clean up the site.
Now, the cemetery is a testament to the strength and resilience of the Chinese-Canadian community in Victoria and serves as a reminder of the contributions and sacrifices made by Chinese immigrants to build Canada.
Also called Tomb-Sweeping Day, Qingming is a traditional Chinese holiday that falls on the first day of the fifth solar term of the Chinese lunisolar calendar.
It's a time for people to honour their ancestors by cleaning and tidying up their graves, making offerings of food, burning incense and sometimes even setting off fireworks.
Paul Chow, the former Golden City Restaurant owner, put it simply.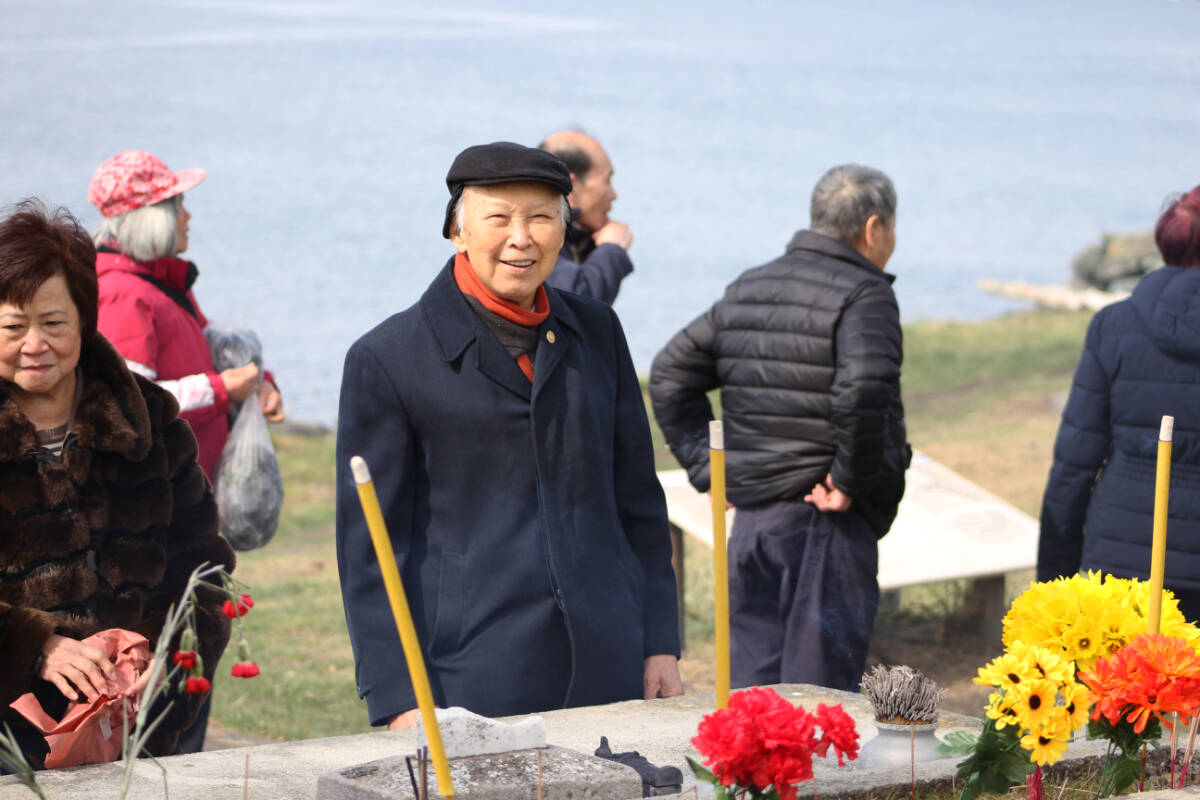 "It's custom that we all pay respect to our ancestors," he said. "It's important for us to carry on this tradition and raise our children to respect the older generation."
Respect for the sacrifices of previous generations seems to be something that's becoming lost on many, said Chow.
The Chinese Cemetery at Harling Point is listed on the Canadian Register of Historic Places and is a National Historic site of Canada.
---
Do you have a story tip? Email: austin.westphal@saanichnews.com.
Follow us on Twitter and Instagram, and like us on Facebook.